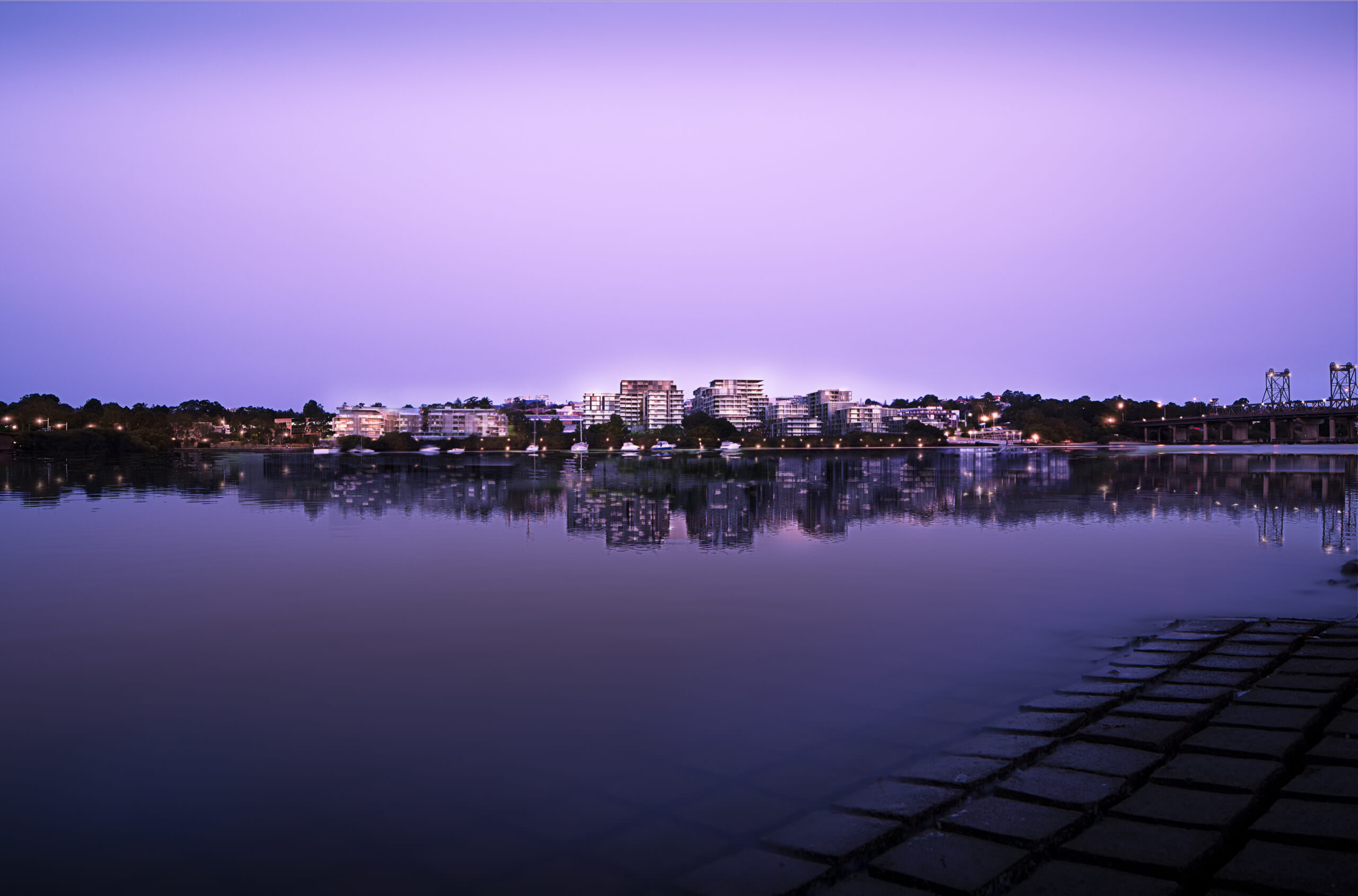 Revitalising the River City
Rejuvenating the river city
Holdmark's commitment to re invigorating the Parramatta River began in 2012 with the initial development of Shepherds Bay in Meadowbank. It's 15 year vision is still shaping new river side villages here and in Majors Bay–with plans to continue this legacy in the years ahead. Once a neglected industrial area, Shepherds Bay now epitomises the serenity of waterfront living. It has restored a vibrant sense of community, creating a cosmopolitan precinct on the shores of the Parramatta River with significant benefits for the people of Meadowbank and Ryde as well as Shepherds Bay residents. Holdmark invested over $100million in additional community-building value, including a 3,000 sqm public park, pedestrian and cycle paths along the foreshore, a jetty for local boats and kayaks, and new cafes and public art.
Less visible is the work done to remedy the decades-old flooding problem in the area, with a multi-million dollar upgrade of the stormwater system. Holdmark also extended and upgraded the existing road system to improve traffic flow in peak periods, upgraded the seawall, and installed under ground electricity networks. Over 18,000sqm of public domain was created, including the central piazza which now hosts weekly market days as well as community gatherings and council-run events.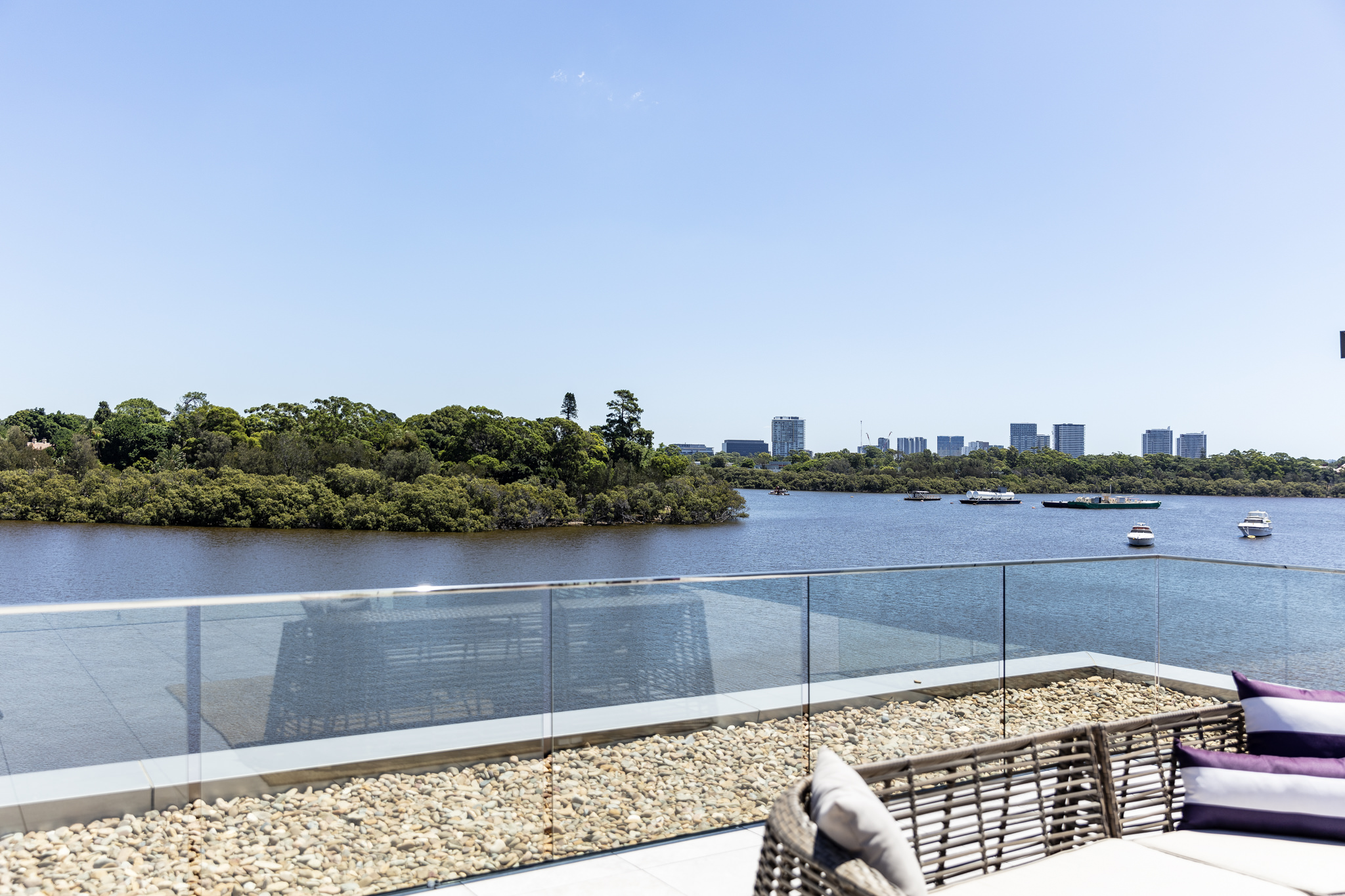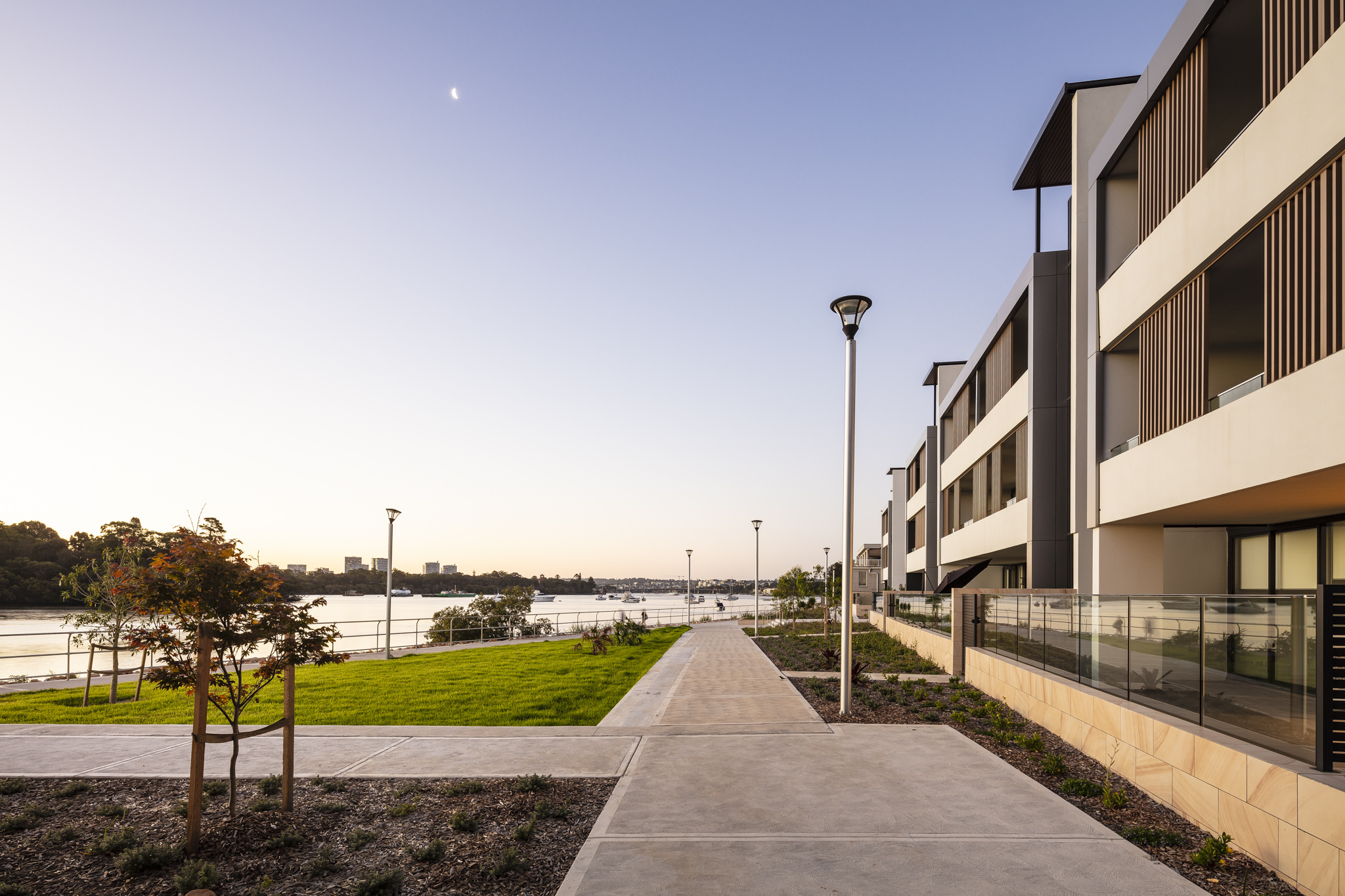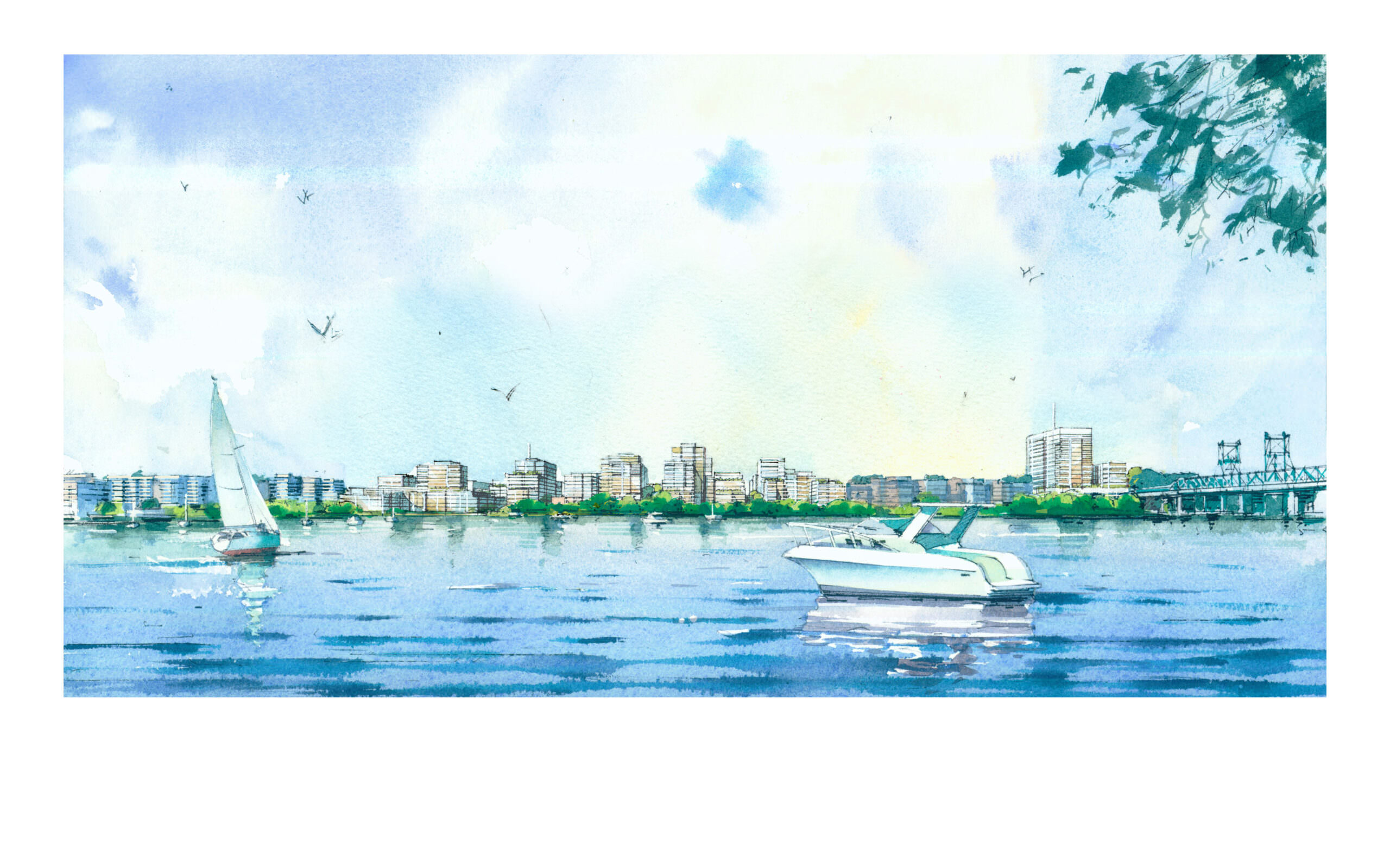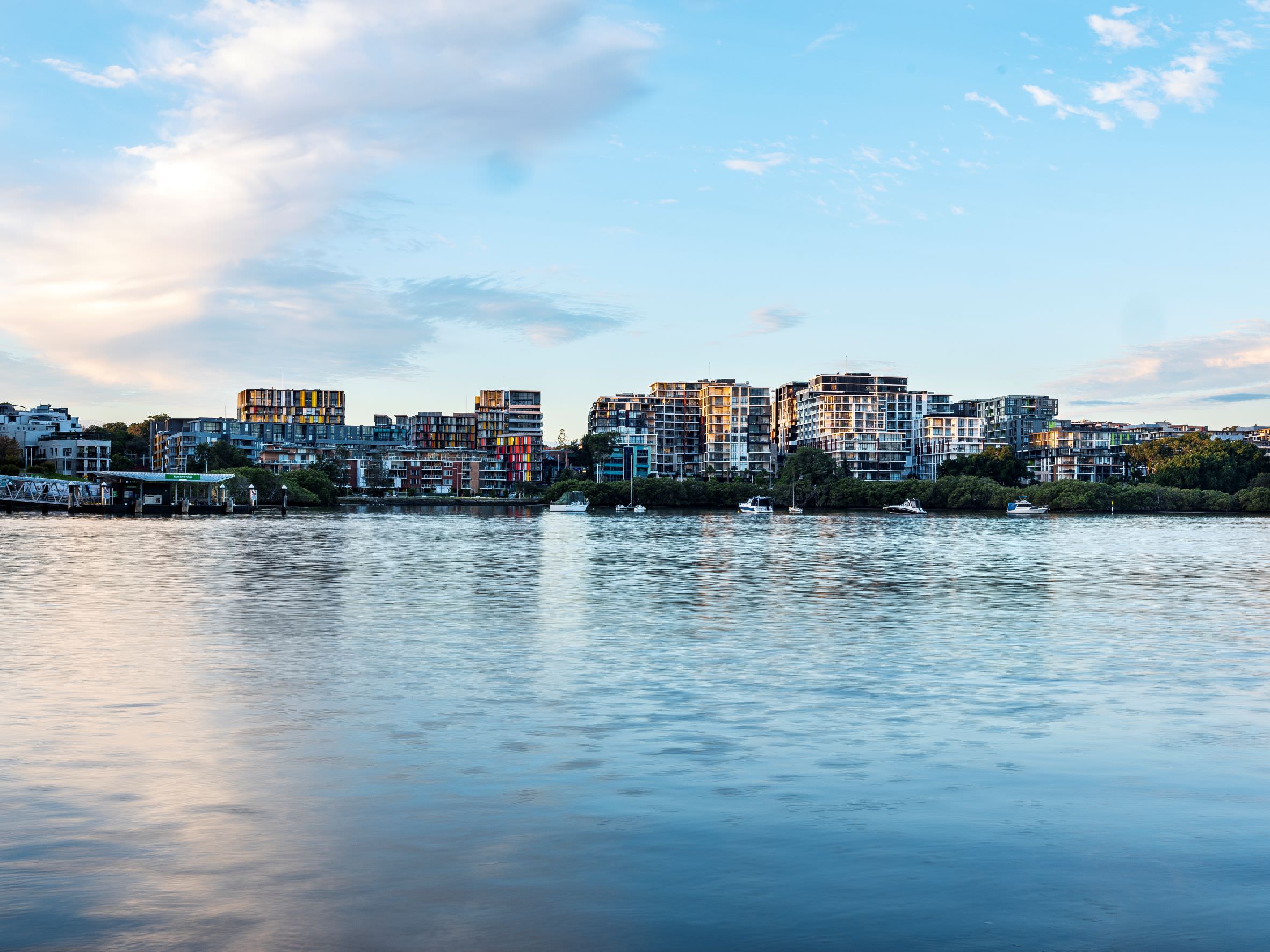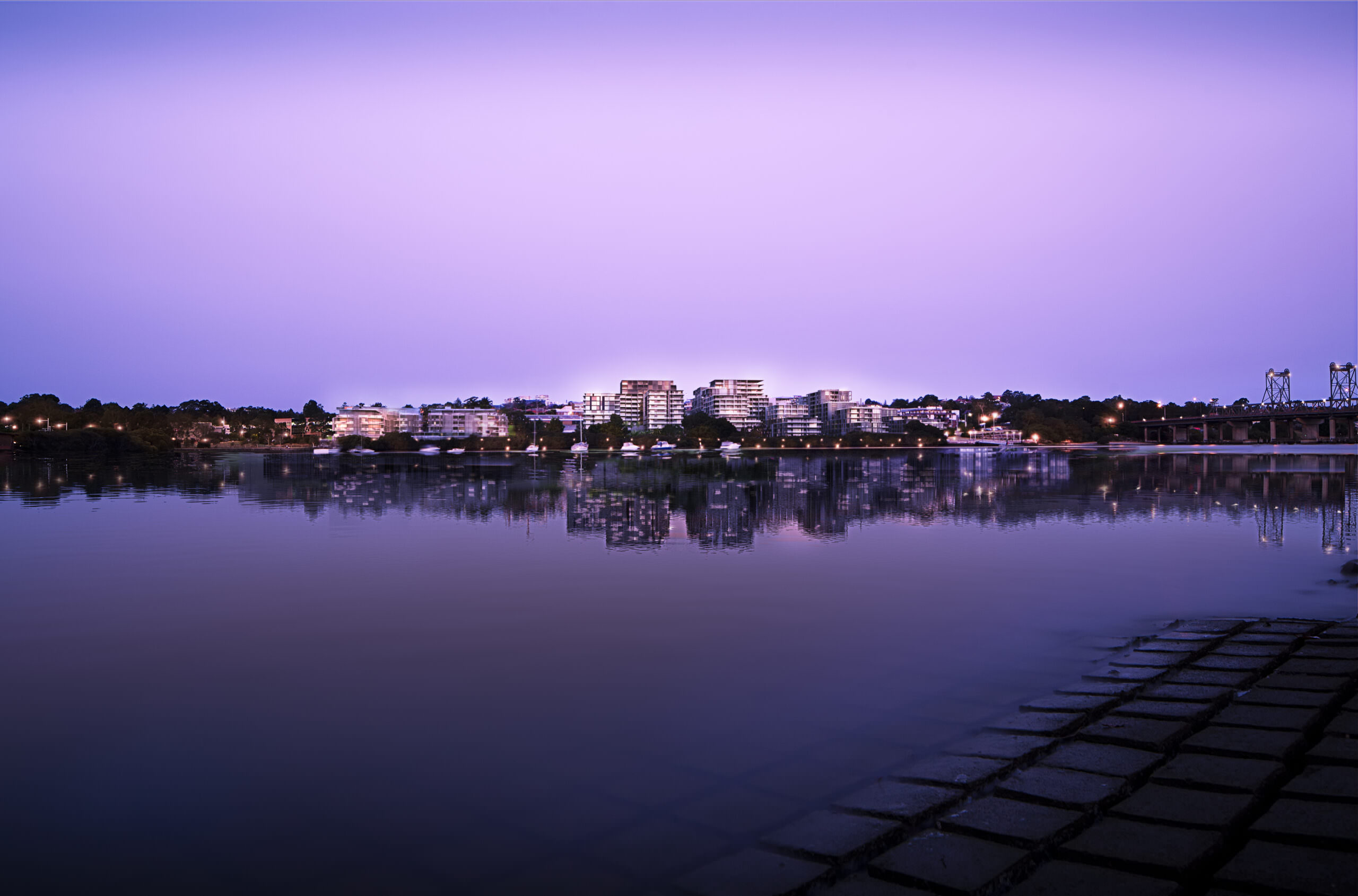 The residential development also integrated a state-of-the-art recycled water facility in partnership with Flow Systems. It reuses waste water, providing apartments and retail businesses with a secure and environmentally friendly source of water. In addition, Shepherds Bay Plus–a local multi-utility company–delivers the drinking water, recycled water, and waste water services as well as electricity, hot water, and cooktop gas to the community. This minimises energy and utility bills for owners and residents–and future-proofs their building.