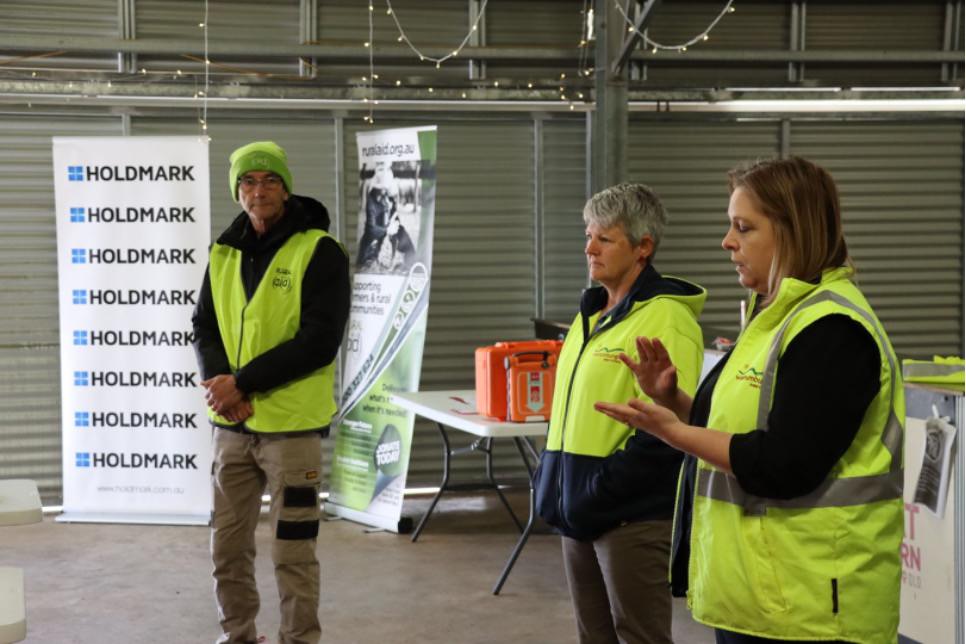 Holdmark x RURAL AID
Coolah transformed – Coolah Event – September 2022
The central west town of Coolah has undergone a significant facelift thanks to Rural Aid and Holdmark.
Close to fifty Rural Aid volunteers transformed dozens of Coolah's community facilities as part of the 'Our Towns' program.
From freshly painted halls to upgraded fencing, the work undertaken by volunteers will provide a vital boost to the town's economy, particularly after a tough few years battling fires, drought, floods and the pandemic.
Coolah is one of 10 towns chosen to receive $100,000 from Rural Aid to help deliver a range of community-enhancing projects.
In 2019, Holdmark donated $750,000 towards Rural Aid's Our Town program to support drought-affected communities across New South Wales.
More information on the program can be found here