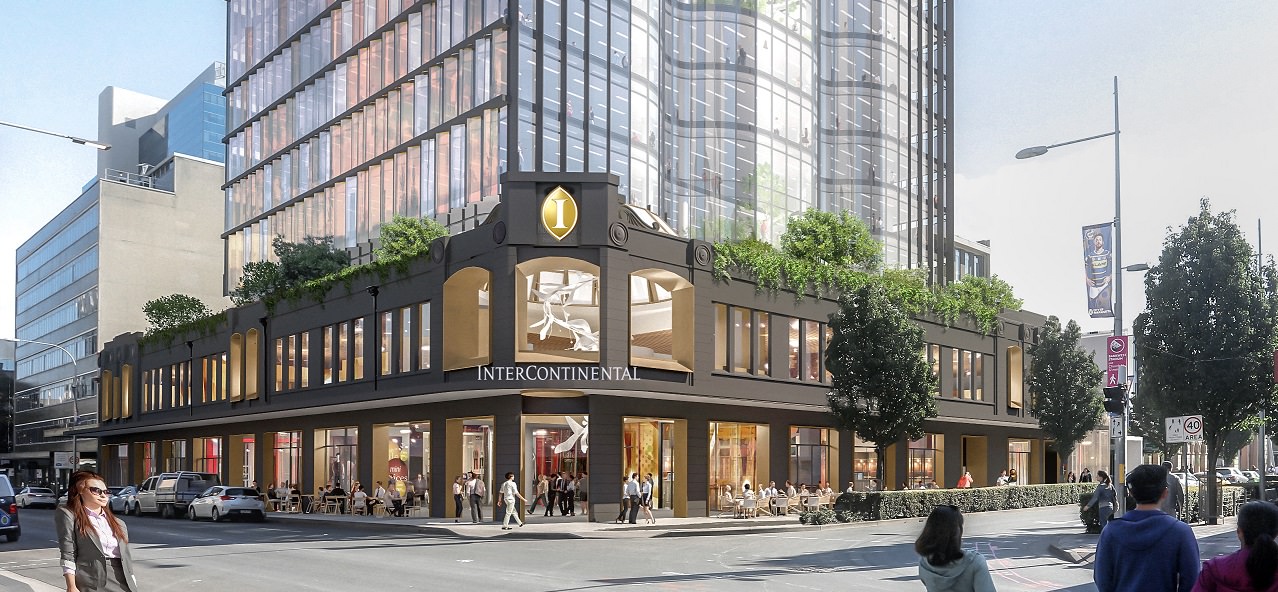 197 Church St
We are set to revitalise the historic centre of Parramatta, with plans to transform the intersection of Church and Macquarie Street into a high-end shopping and dining precinct.
The new precinct will be home to Parramatta's first luxury hotel – Intercontinental Parramatta – and will create new civic places, laneways and activate some previously forgotten heritage icons. The site will also be home to a range of high-end restaurants, entertainment venues, 30,000 square metres of commercial space and a house a  range of retail opportunities.
The design of the building celebrates the original façade and we pay homage to the traditional owners of the land with the introduction of Ngara Nura Way, enhancing pedestrian connectivity and forging European and Aboriginal cultural influences together.
Due for completion in 2025
Read More