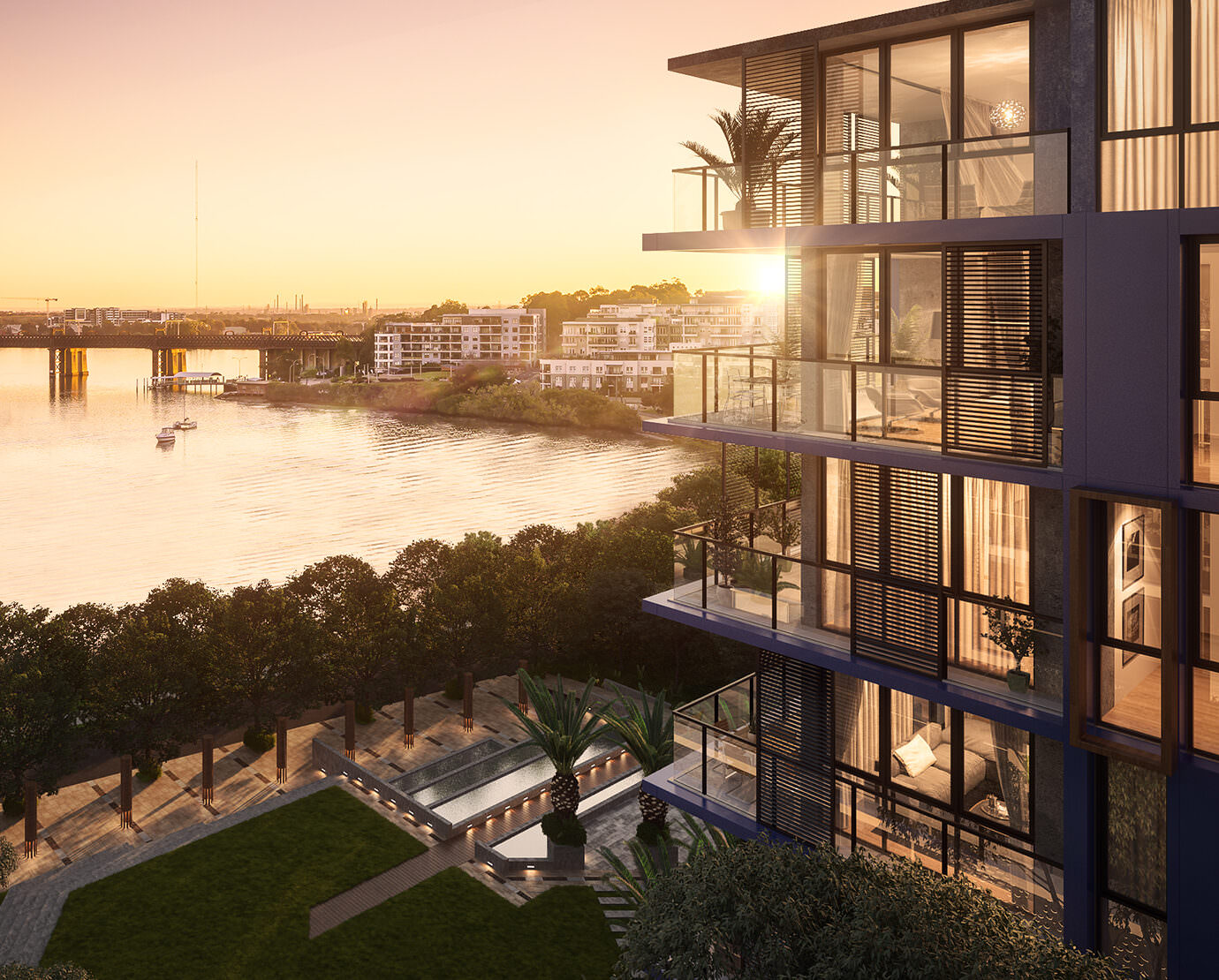 Harvard
Harvard, Shepherds Bay was the second stage of the exciting urban rejuvenation of Shepherds Bay that continues to bringd new life and energy to the water's edge.
Part home, part waterfront playground, Harvard Apartments are a luxury retreat, just a whisper from the water's edge. Every aspect was created with Sydneysiders' love of the outdoors in mind. Harvard Apartments lets residents live and experience the romance of Sydney Harbour each and every day.
Spilling down to the water's edge, this remarkable trio of architectural buildings embraces the bay front capturing the spirit of celebrated waterside life. Below Harvard, superb resort-style grounds create a luxurious waterside playground while wonderful shared roof gardens green the skies above.